The Christmas song "A FEW OF MY FAVORITE THINGS" was first made popular by Julie Andrews a long time ago (in the 60's I think). Yet, throughout the decades, it continues to be chosen for Christmas Albums by singers in every musical genre from John Coltrain, Diane Ross & the Supremes to John Legend and Kelly Clarkson.
Certainly, 2020 is the year to give more thought about what we choose to put inside "brown paper packages tied up with string"…and we all need a little more SPARKLE in our life!  So, this blog focuses on a few of my favorite things for you to consider.
I Sparkle wherever I go (thanks to Diamonds), but rarely do I have Sparkle on my feet & Sparkle on my toes (until now)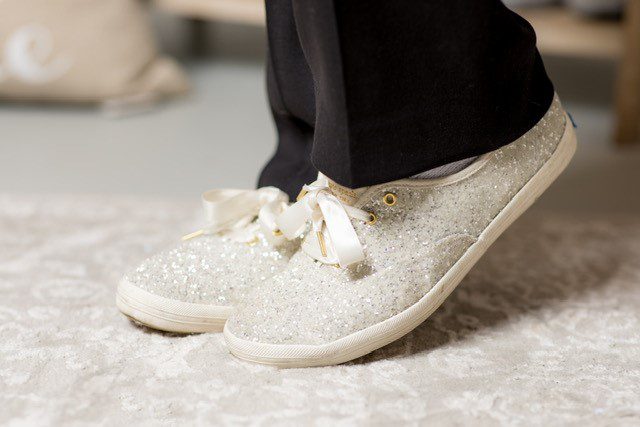 It all starts with a pair of  KEDS quintesential Champion confortable sneakers. Then, with the partnership of Kate Spade (NY)  one of the two pairs of laces turns into satin ribbon and the canvas upper is encrusted with crushed glitter. They come in several colors, my favorite color is  the cream -winter white. In these sneaks, I will sparkle and smile whereveer I go …no matter how long the walk!  You may catch me dancing in them, too!
Hermès

Apple Watch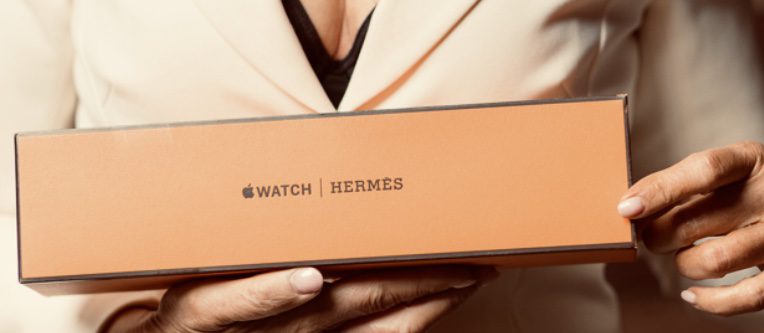 For years, you may have caught glimses of my 18K White Gold & Diamond Cartier Americana Watch on my wrist. While it is a  beautiful piece of jewelry (that I love)…I didn't wind that watch in 4 years!  Who wants to wind a watch these days? Well, instead of wearing that "bracelet",  I recently, gifted myself a HERMES Apple Watch.  In my last blog, I mentioned how Jewelry becomes part of me when it touches my skin. Well, my Hermes watch is for sure a part of me: as it tells me my pysical activity level, my heart rate…and also reminds me to breath. Plus, I never miss a text (from my young nephew) or a call from a friend….. even though I may not know where my phone is (which happens frequently, LOL)
Hermès Apple Watch on my left wrist and Repurposed Diamond Necklace on my right wrist …as  a Diamnond Bracelet.  Oh, the emotional ride of REPURPOSED JEWELRY
When is the last time you took a look into your jewelry box? We all have fine jewelry that we have forgotten about, because it no longer fits our life style (especially if we are spending a lot of time wearing sweat pants, LOL). We also have jewelry items that we  will never part with (even if we are not wearing them), because of the stories/memories they hold.  Your local jeweler is a great person to visit with one of those pieces.   My dear friend (and Maid of Honor, Patti)  passed away, way too young; while I miss here often, I repurposed one of her Diamond Necklaces  (given to me by her daughter, Alexandra)  to be made into a bracelet. I wear it most days and the  bond of our love and energy is with me. SIDEBAR: During our single life, we were known (in some questionable places) as the "TWIN TOWERS".  Yes, we both were gifted with a tall stature and we also wore really high spike-heels!) .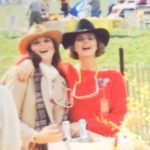 We are pictured below at "The HUNT"(that's short for what was previoiulsy the  preppiest tailgate party of the year in NJ). That's when we  traded in our heels for boots and  doned cowgirl hats, LOL  So, sometimes when I catch a glimpse of my wrist, I see the bracelet and start to giggle. Nothing holds our memories and brings them into to the present ….more than fine jewelry! Repurpose a piece of your fogotten jewelry and enjoy the emotional ride.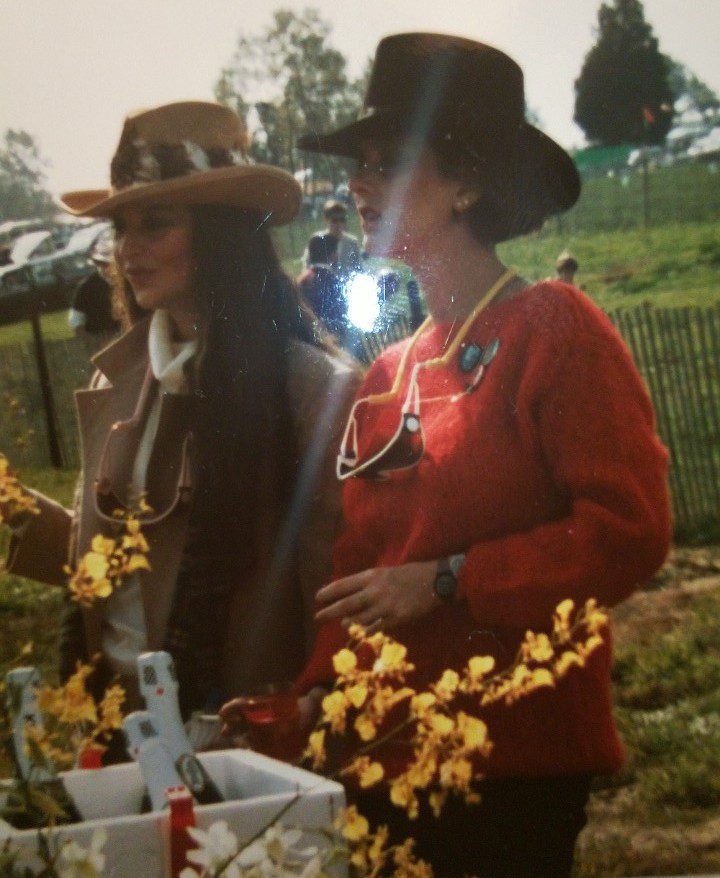 . 
Patti + Ricky
BTW, my adopted niece, Alexandra Herold (daughter of Patti, mentioned above) has lots of gift ideas on her site (Patti + Ricky…..names of her Mom (my BFF)  AND my only son, who I am sure are both dancing together in heaven).  The site Patti + Ricky is definitely one of my favorite things!  What a beautiful legacy for my little boy, thanks to the love shared between Ricky & Alex .  Visit this site Patti + Ricky for  functional fashion and accessories. There  you can find holiday gifts for your loved ones with disabilities.