For the first time in 99 years, the moon cast a 70-mile wide shadow (i.e. a total solar eclipse) on Monday, August 21st…across the US. From west to east, hotels were booked and parties ensued along the path of "totality". Everywhere else, people took to parks, parking lots and rooftops to witness the partial eclipse. If you were at Lincoln Center in NYC, you could witness a 71% eclipse …maybe while humming the iconic tune of Cat Stevens: Moon Shadow. I returned to Lincoln Center soon after the crowds were gone.
So, HERE COMES THE SUN …and the STARZ!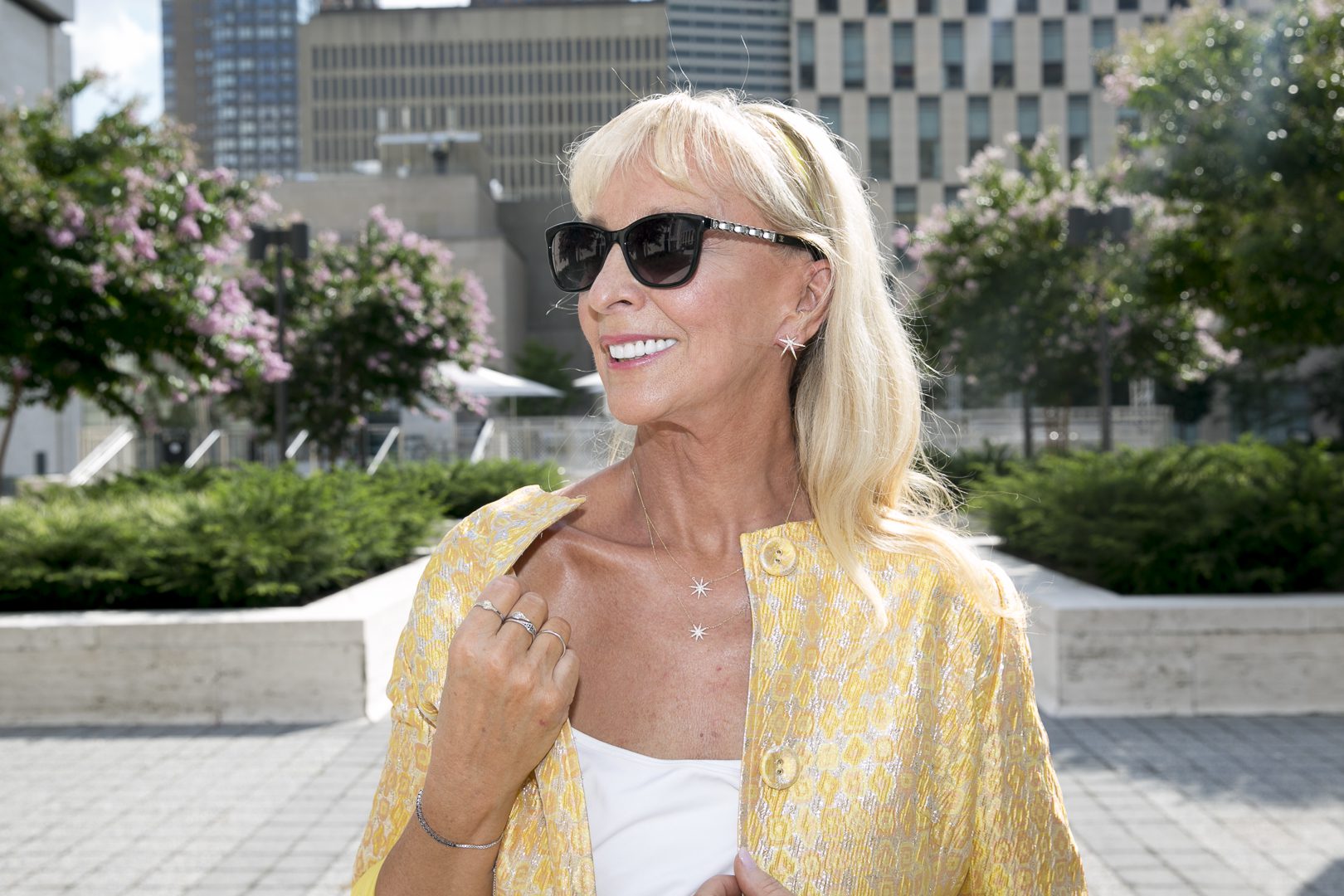 In the words of WYS president and head designer, Deirdre Hanrahan, the jewelry collections are "…sculptural creations [which] are intimate, daily reminders of peace and our eternal connection to the universe". For me, during & following the excitement of the Solar Eclipse, it seemed natural to contemplate our connection to the energy and wisdom of the universe…with a stroll on the campus of Lincoln Center (Diamond & Star Studded, of course).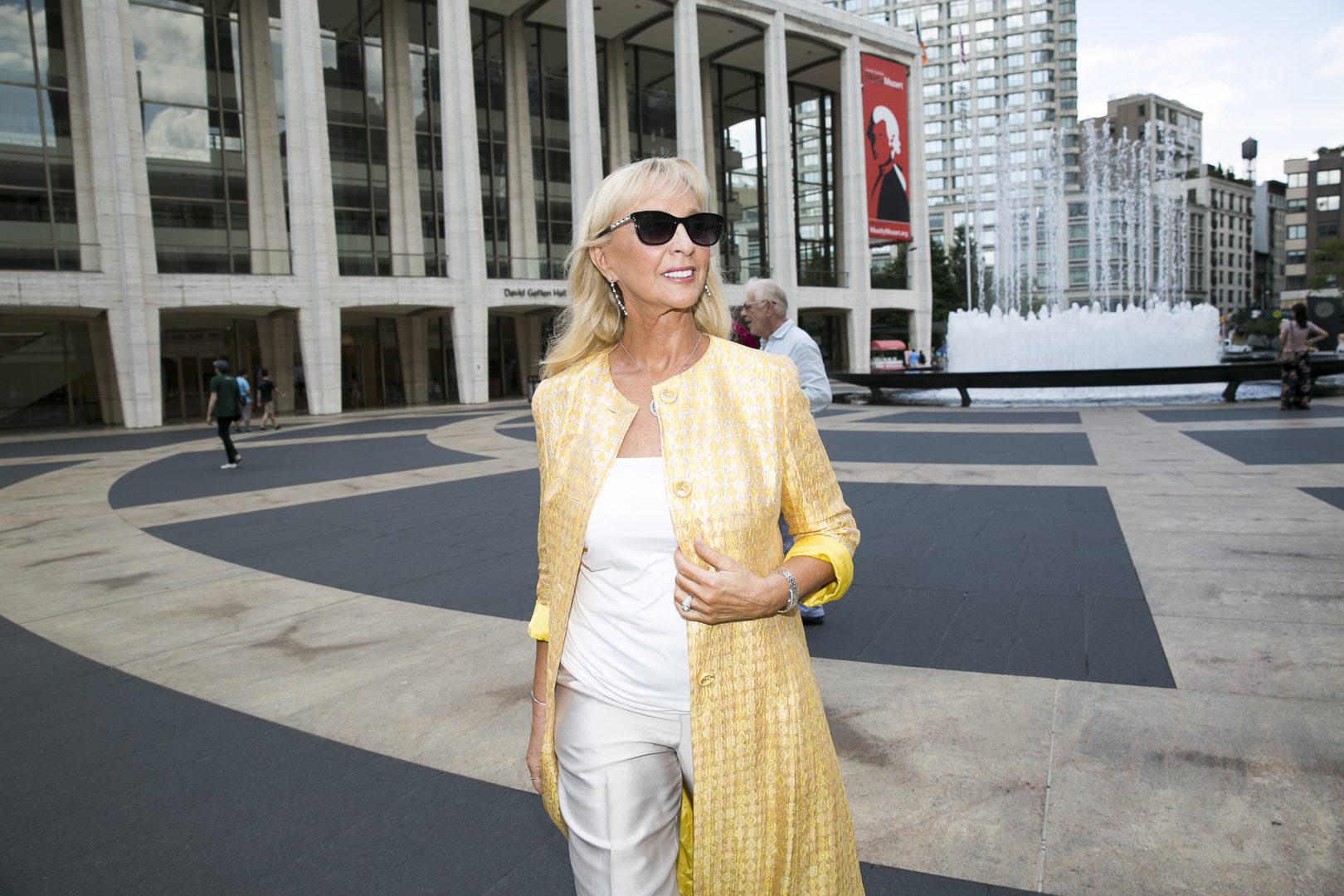 Lincoln Center – Campus to Muse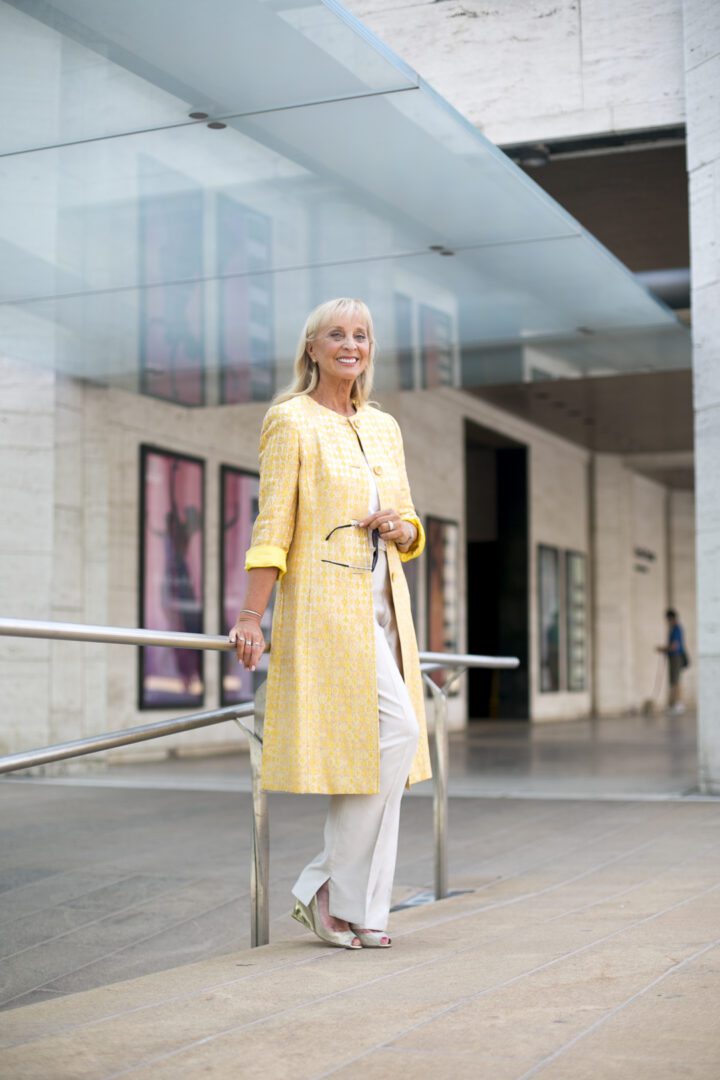 For more than 50 years, Lincoln Center remains the cultural center of New York City.
The Lincoln Center campus includes the epochal Metropolitan Opera House, David Geffen Hall (home of the NY Philharmonic), Lincoln Center Theatre, David Koch Theatre, The Julliard School and Alice Tully Hall. It also has FOUR plazas with lots of events and places to muse. The fountain in the central square never ceases to captivate my attention.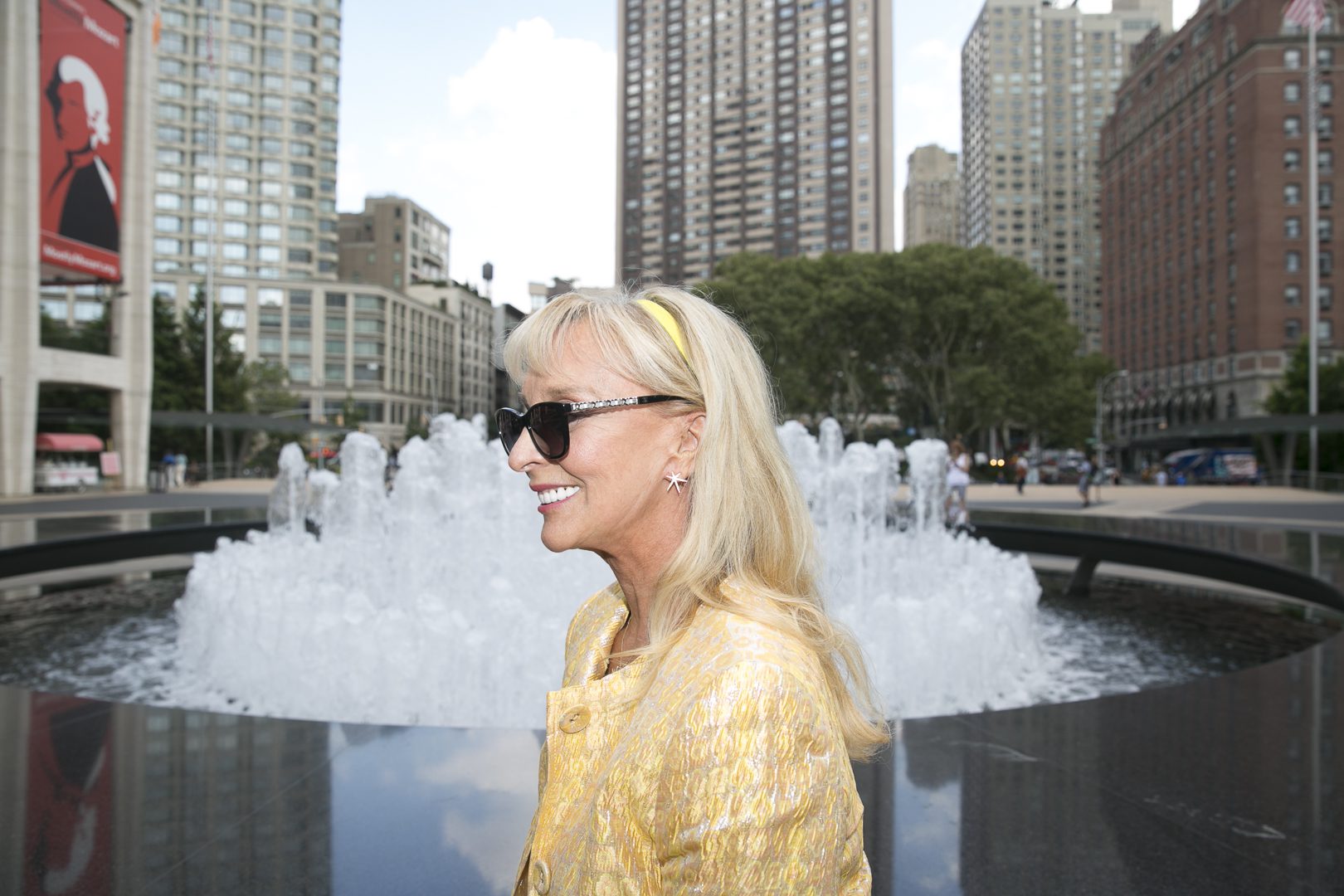 A Starry Night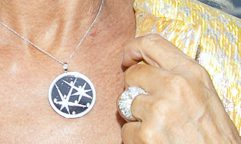 I usually need or want to change clothes before dinner; for this evening, all I chose to change was my jewelry. So…it was time for more jewelry that reinforces my connection to the stars and the wisdom of the universe. On my décolleté is WYS Blue Sandstone encircled with Diamonds, staging Diamond studded stars and floating Diamonds …all set in 18K white gold.
To compliment the pendant, I chose to wear Diamond earrings that moved with my energy and the summer breeze. Ahh…a spectacular starry night; events following an eclipse are always memorable! Many astrologers report that the effects of a solar eclipse can reverberate up to a year. So, set your intentions high for the balance of 2017 …and trust the universe!