Maybe you are all set for the last weekend of the summer?  If your Labor Day plans include travel, DO plan on enjoying and wearing  fine jewelry. Of course, you DO want to take fine jewelry pieces with you!  After all, we are not talking about just "accessories".  Our fine jewelry is part of our life's stores (refer to immediate past blog post).  Knowing how to travel with jewelry, however, is as critical as choosing the right hotel or travel partner! So, as easy at 1, 2, 3… you can travel safely with your jewels or loose a part of your personal story—Forever!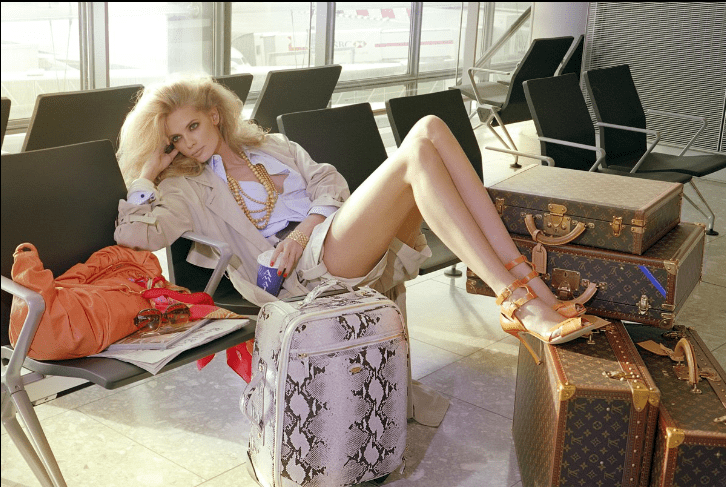 #1  Curate Carefully
You'll have to make some decisions. There is always some percentage of risk when we take our fine jewelry on the road or in the air….or anywhere BTW!  It is up to you to decide what must stay locked away at home and what is appropriate for your travels.  I am not like some women who travel with costume jewelry and leave the real things at home. I don't even own any costume, fake, phony or faux jewelry!  But, I choose carefully what I take on the road for any business trip or vacation. After all, they are valuable assets!
Safety considerations aside…I think it is a good idea to begin by planning what you will wear.  After I set-aside my wardrobe "must-haves" for a trip, I then choose the jewelry items that will be perfect to wear with them.  Sometimes,  I begin by  first choosing an important jewelry piece that I want to wear; then I decide what worthy ensemble I will wear with it.  You know that we all have those pieces that make us feel the most confident, or the most beautiful.  Well, planning travel to a memorable location should not mean we have to leave all those meaningful parts-of-us at home. Maybe you are like me and stage your clothes (for packing) well in advance…even if you are a late packer? I do that, because I always want to take more than I should; so I start with my dream list and then each day I narrow or thin-out my choices.  It is oh, so "easier said than done"….but necessary to curate our clothes and jewelry carefully!
#2 Pack & Insure for Protection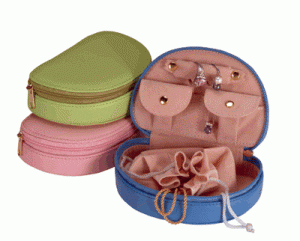 Purchase jewelry travel cases and pouches to protect your precious items from liquids, abrasion, crushing and other damage. I love soft pouches in lots of sizes. Despite the many interesting types of jewelry travel cases (I have quite a few- LOL) Pouches inside of pouches, inside a larger pouch is my favorite choice, because it allows me keep jewelry in my purse (no matter how small it is), right next to credit cards and cash!
Protecting your jewelry also means making sure to never travel with fine jewelry that has not been insured. Your policy should cover domestic and international travel in the case of loss or theft. Make an inventory list of what you're taking and keep a picture of the list in your phone. Oh, I love that smart phones have replaced the need for me to pack a color copy of my passport and jewelry list,  because that it two less valuable things that I have to think about where/how I will separately pack and secure!
Remember, too, take advantage of the hotel safe or safety deposit box for security and peace of mind as you tour around or nap on the beach. Of course, NEVER check your jewelry on a flight!  Keep all of your personal jewelry in your personal carryon luggage!
#3  Always Keep Your Jewelry Close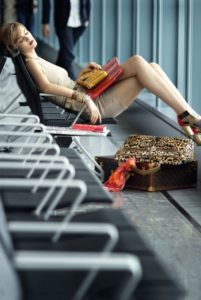 Never dress with jewelry on the way to the pool, beach or spa…if you will eventually need to take them off (e.g. for a spa treatment or swim). Never leave your jewelry unattended and remember that spa lockers are not as secure as hotel safes! With all of that said, my jewelry that is not in a hotel safe is very close: I keep my assets close by wearing them!
Photo Credits: rustymirror.wordpress.com, www.vogue.co.uk