It seems as if no stylish woman could be found wearing a ring on her pinky finger for years and years! I'm not sure what caused the changing trend, but I do know that for decades and decades, the pinky ring continued to symbolize power and status.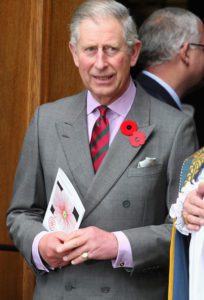 …Royalty and Aristocrats wore signets as pinky rings for centuries
…Grifters and organized crime characters  have long been associated with pinky rings on and off the screen
 Pinky Rings -not just for men & grifters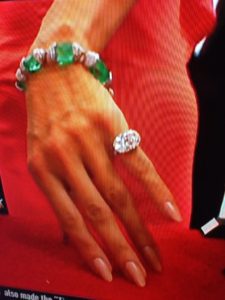 Today, Pinky Rings are being worn by some of the most elegant women in show business with truly gorgeous styling including Gwyneth Paltrow and Lupita Nyong'o. Just days ago, supermodel and fine jewelry devotee, Heidi Klum, may have unintentionally become the unofficial ambassador of the style. She wore a stunning, sparkling Lorraine Schwartz diamond ring on her pinky finger that truly stole the show on the Emmy Awards red carpet. She also sported incredible earrings and a bracelet from the designer, but the pinky ring made the grandest statement. Yes, one of the finest jewelry looks from the celebrity-filled red carpet was worn on the pinky finger. It is official, the pinky ring has finally returned.
While her Emmy moment wasn't the first occasion Klum wore a pinky ring on the red carpet, this ring for that particular event coupled with her perfect styling made it surely the most memorable. Celebrities and red carpets aside, the pinky ring's return seems like a natural progression …after all, RINGS RULE on any and all fingers!