Here are my three favorite Sparkling Steps to Beat the Heat: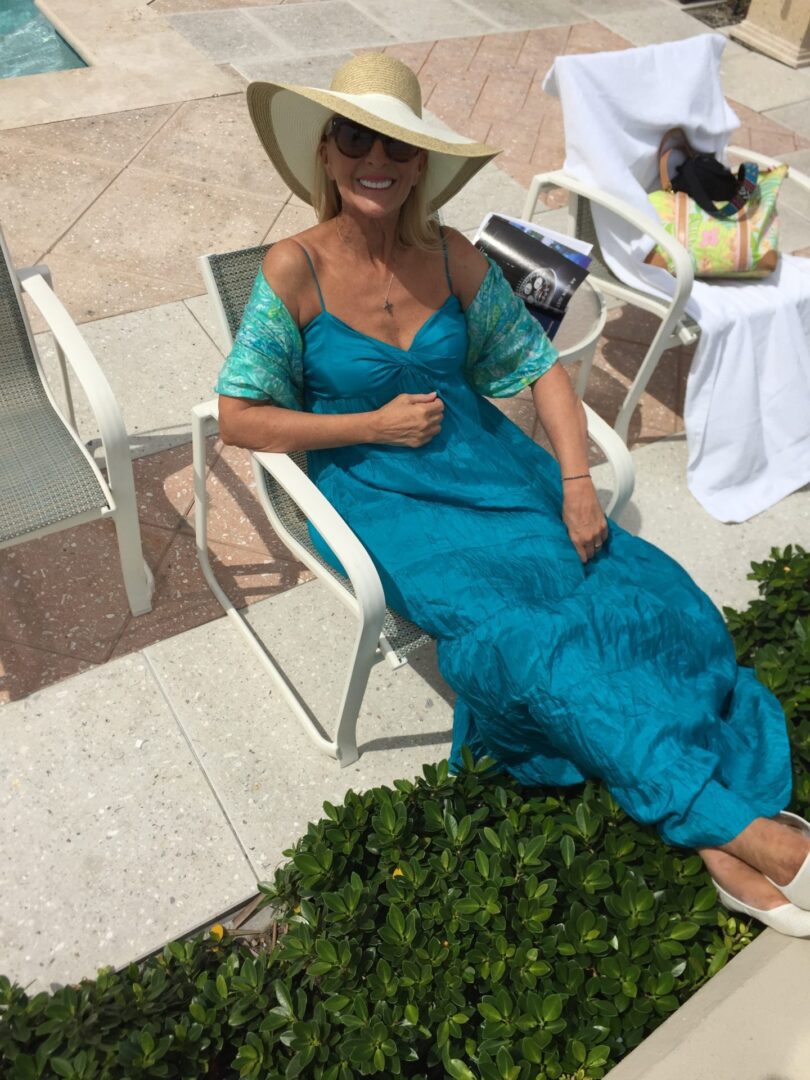 #1 Test the Waters
You can take your mind off of the temperature and thermostat by a quick escape to a pool or the ocean. I always feel cooler near the water with blue diamonds touching my skin.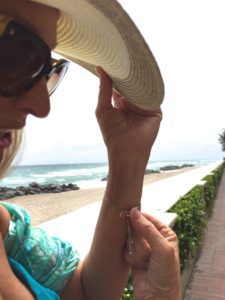 The Blue Diamond Cross resting close to my heart and the diamond bracelet on my wrist are  just two  examples of Genuine Blue Diamond Jewelry  available at HSN.com ….just search COLORS OF DIAMONDS. Note: the bracelet has a beautiful & adjustable bolo clasp, which let's you customize the fit per your mood or temperature !
#2 Take a Drive & Stay Hydrated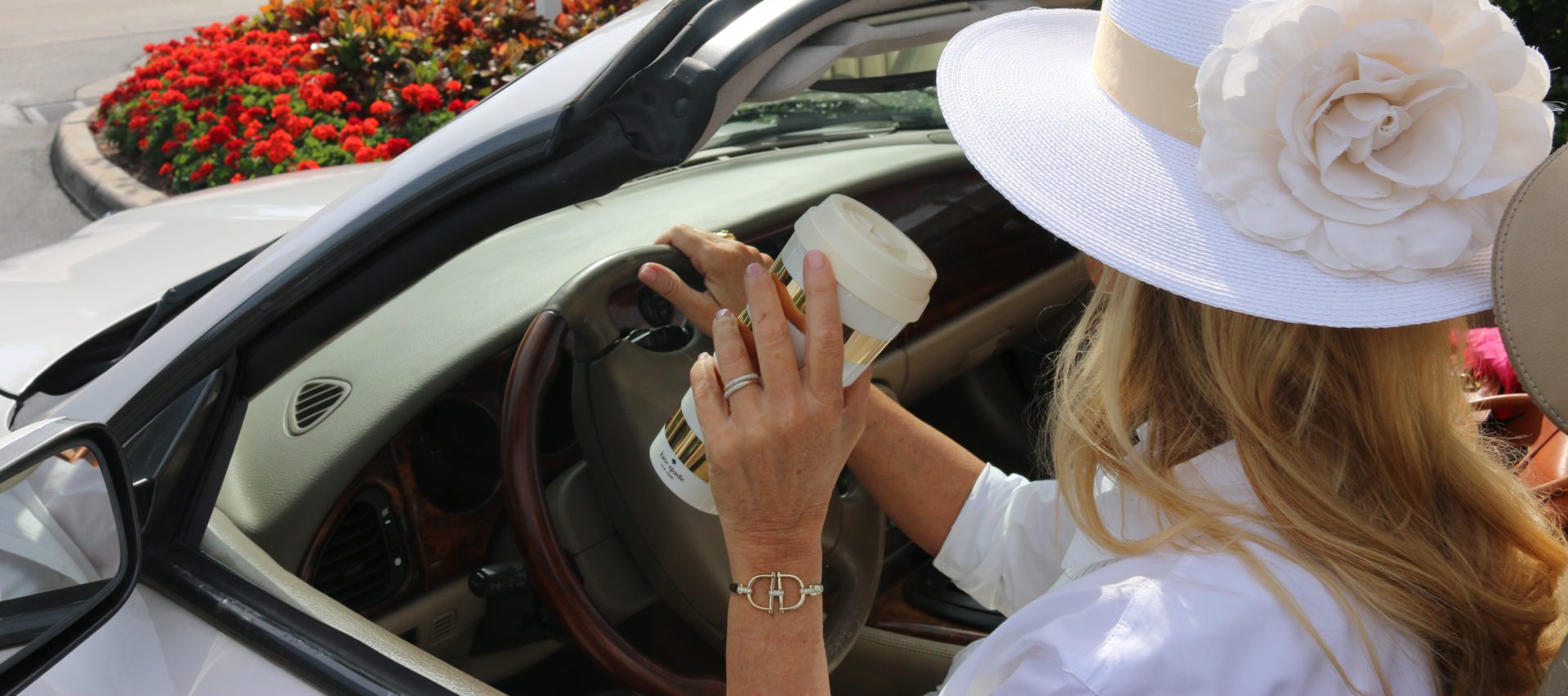 I love to drive with my top down and head covered.  Some may choose air-conditioning inside, but NOT me; I prefer to feel the breeze driving my car (with that air-conditioner on .. LOL) Note: I do drive a bit fast! Of course, you also need a cool drink in your hand and some diamond sparkles on your hands/arms to keep you smiling. My beautiful bracelet and rings are courtesy of
Reece Fawcett.
#3 Start Your Day Early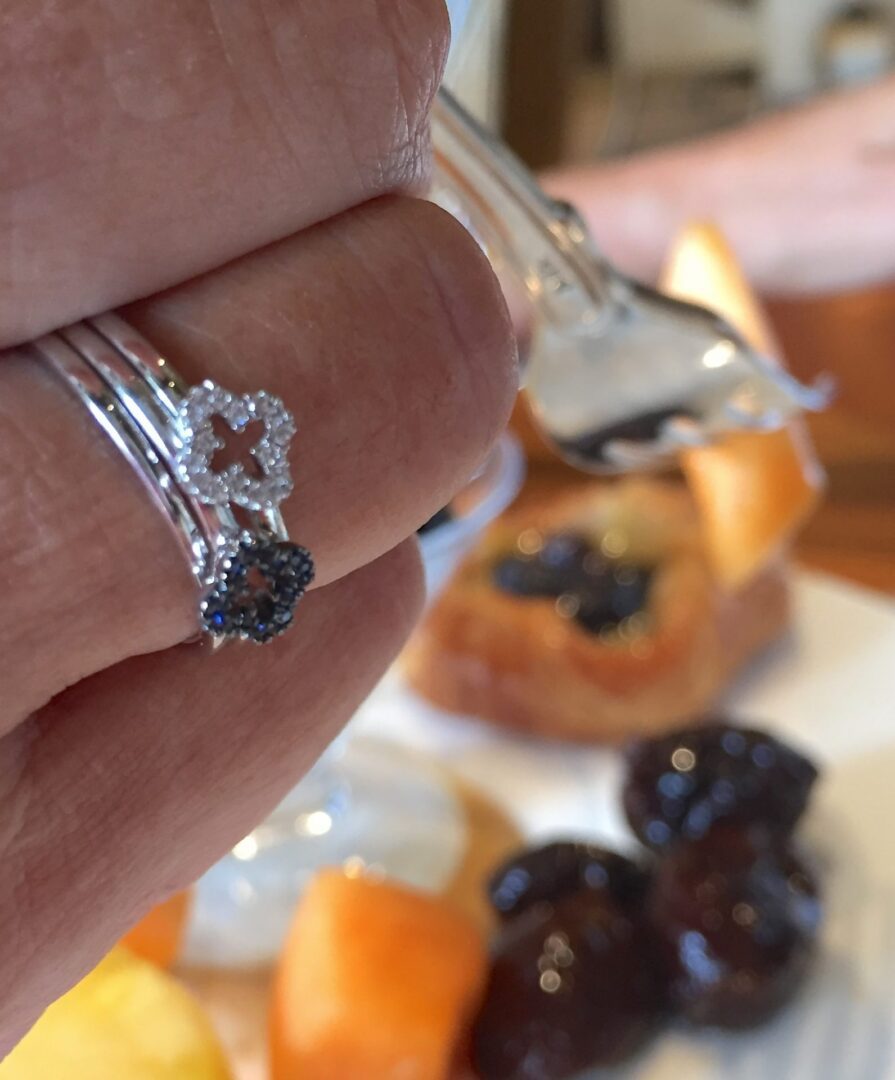 Make a point to enjoy the coolest part of the day. It's hard not to smile (and FEEL COOL) during Breakfast at the Breakers..especially wearing more Reece Fawcett jewels. Great close-up -right? Hope to see you soon…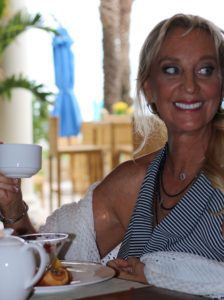 maybe at your favorite breakfast spot?