When it Comes to Price Per Carat – This Diamond Sets New Records!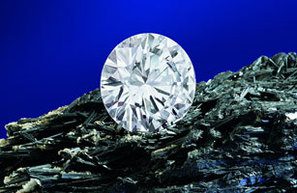 While we were paying attention to the New York auction, another diamond set a record-breaking $239,352 price per carat at auction this week in Hong Kong! This round brilliant diamond was originally expected to sell for as much as $5.8 million, but at auction it reached $6.9 million, topping all expectations. Why do diamonds sell for so much in the auction houses? Because diamonds remain one of the world's most precious products, they have artistic, romantic and financial value, and at these ever-increasing price per carat ranges, you can see they are a terrific investment as well!
This year we have several opportunities to vicariously live the life of rich and famous diamond collectors by keeping an eye on Sotheby's auctions. Put these dates on your calendar and check back with me to find out about more fabulous gems around the world!
Magnificent Jewels and Noble Jewels auction in Geneva, Switzerland on May 14, 2013
Fine Jewels auction in London on July 11, 2013
Important Jewels auction in New York on September 24, 2013
Magnificent Jewels auction in Geneva on November 13, 2013