In years gone by, Spring Lake, NJ was nicknamed the "Irish Rivera". Today, it is often compared to other Gilded Age Coastal Resorts like Bar Harbor, Maine and Newport, Rhode Island.  Spring Lake is also referred to as the Jewel of the Jersey Shore…for the many reasons, including some personal history that I shared last year (May Getaway).  So, this weekend, I just had to leave NYC, put my top down, and spend some R&R time in Spring Lake. 
First "Stop: "Ocean Organics" (in town) to get some provisions for the beach!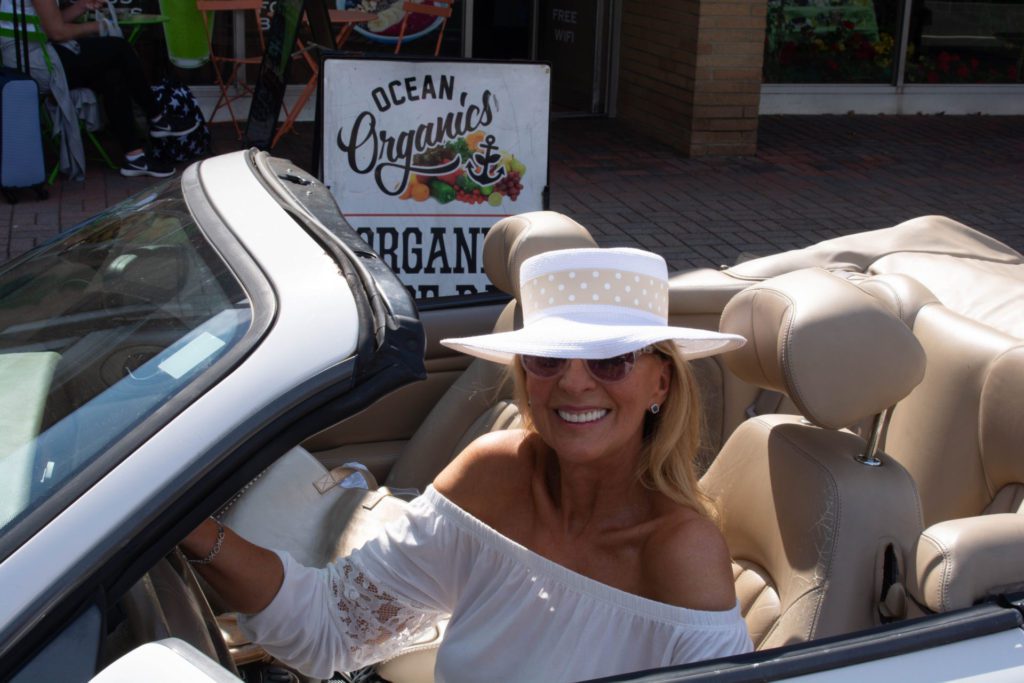 My favorite time on the beach is BEFORE (and After) the crowds.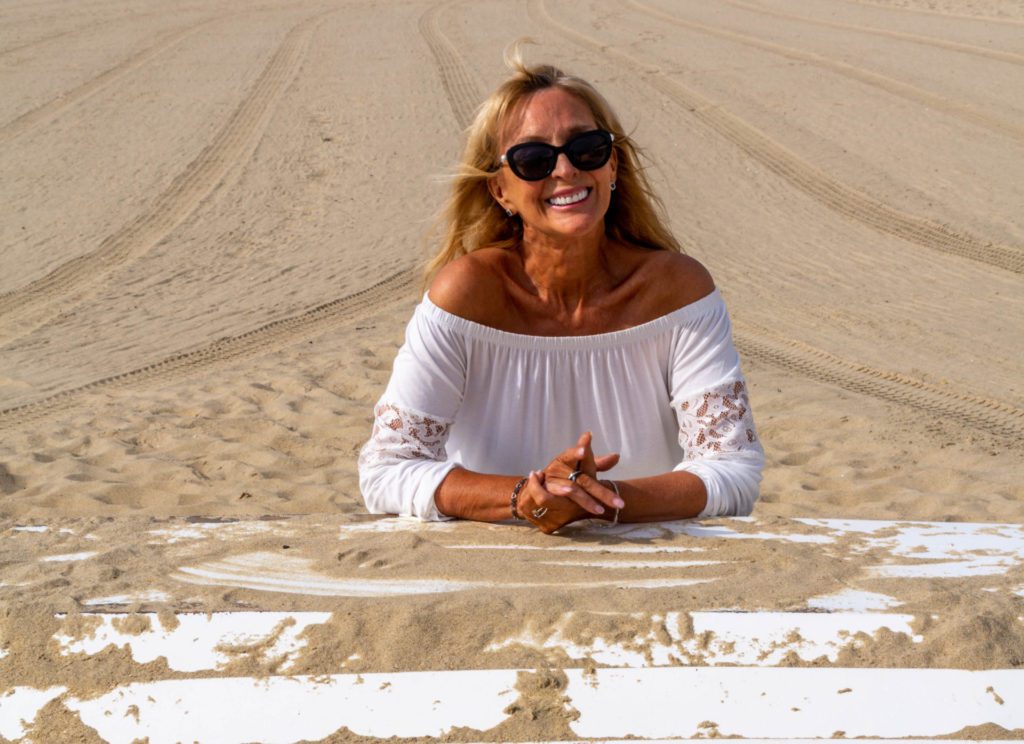 Once the ticket booth opens,  I make my way there … before settling-in with my chair & provisions. The alternative of being asked to leave would NOT be good, LOL.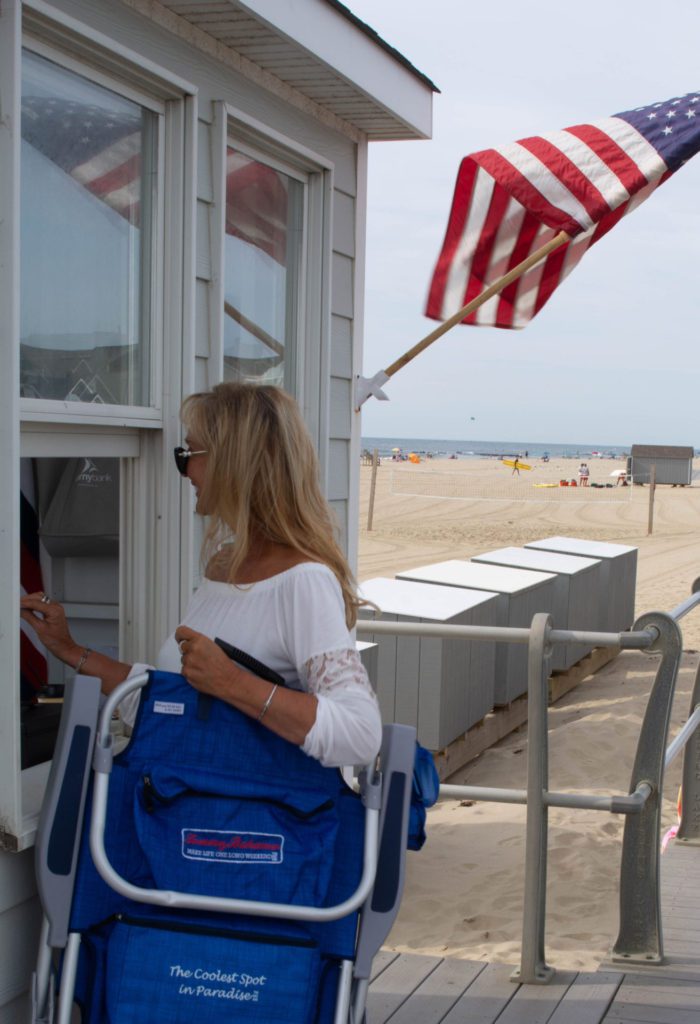 Jewel with Sparkle
I never go anywhere (not even into my kitchen) without wearing some Sparkle. On this day (and during the entire week) at the Jersey Jewel, I arrive almost immediately after my July HSN live appearances, but BEFORE my August live appearances (see Upcoming Events). So, it is easy (and convenient)  to be bejeweled in Diamond Jewelry from the HSN Colors of Diamonds Collection. You wear your Diamond Jewelry to the beach, right?  Do it!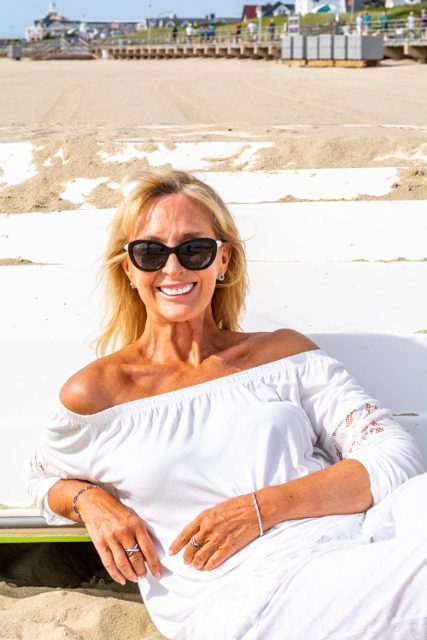 Blue and White Diamond LOVE Bracelet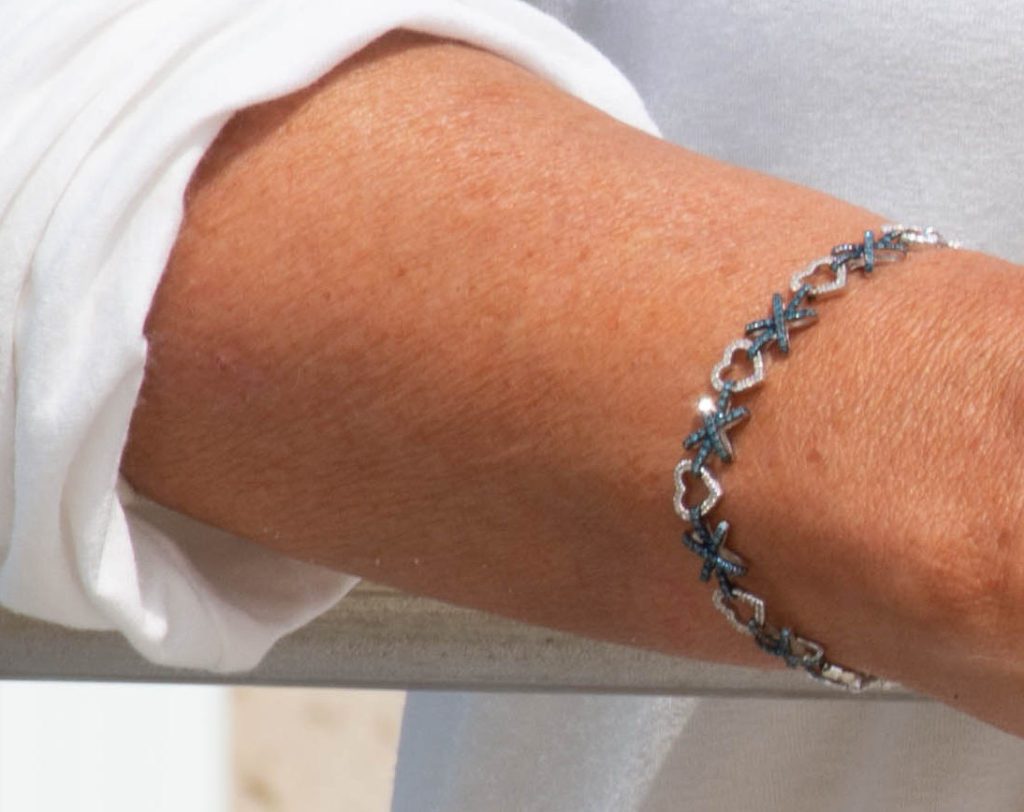 Blue Diamond X Ring with 2 Rows of White Baguette Diamonds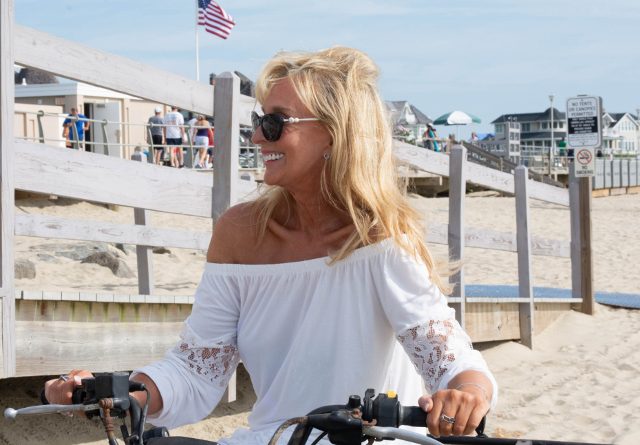 YES, Genuine BLUE DIAMONDS are perfect for the beach or anywhere near the ocean.
That's enough writing for Day One…I'll be back soon to share more about this Sparkling respite.