GRATEFUL that you are making time to glance at my NEW WEBSITE! 
  I hope you PLEASE take a moment to SUBSCRIBE (in the right column via your desktop or scroll down if you are MOBILE); so you won't miss an opportunity to add a bit of Sparkle in your life!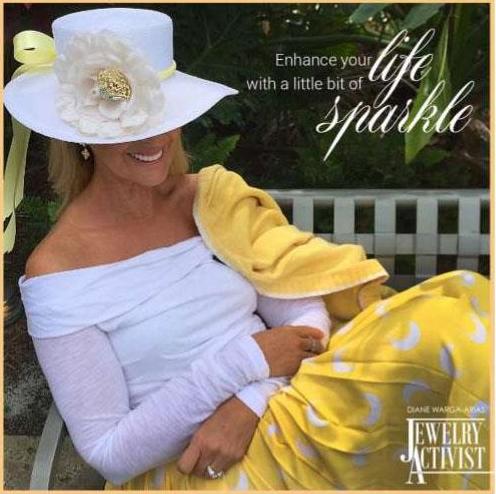 Whether I am on the road locally,  visiting friends throughout the US or sharing my upcoming adventures in INDIA, BUDAPEST and EUROPE….I look forward to sharing my experiences with you!  
You will also see the BEST OF THE BEST of new beautiful Jewels and Jewelry!   Whether I chose the best quality jewels from High Jewelry/Couture Brands or selections from the Most Prestigious Independent Jewelers, Upcoming Designers or the most amazing quality Colors of Diamonds on HSN…I will continue to curate what's best for you, regardless of your Style or Budget!
Be sure to also check-out UPCOMING EVENTS (via menu)…For example: I will be on HSN for GEM DAY July 25th