You may love the color purple, which means you are probably excited about the Pantone Color of the Year, Radiant Orchid…since it has been described as a  "captivating purple".  Me, not so much!  My writing focus is usually about supporting a RADIANT YOU;  and always about jewelry and often about color. Maybe you agree that an accessory with some color seems to keep our energy up and a smile on our face. The executive director of the Pantone Color Institute describes Radiant Orchid as "An enchanting harmony of fuchsia, purple and pink undertones; [it] inspires confidence and emanates great joy, love and health".  So, while I am not shopping for a Radiant Orchid dress or suit, I think "something"" in Radiant Orchid would be the perfect accessory for Spring and Summer 2014!
Jewelry is the Ultimate Accessory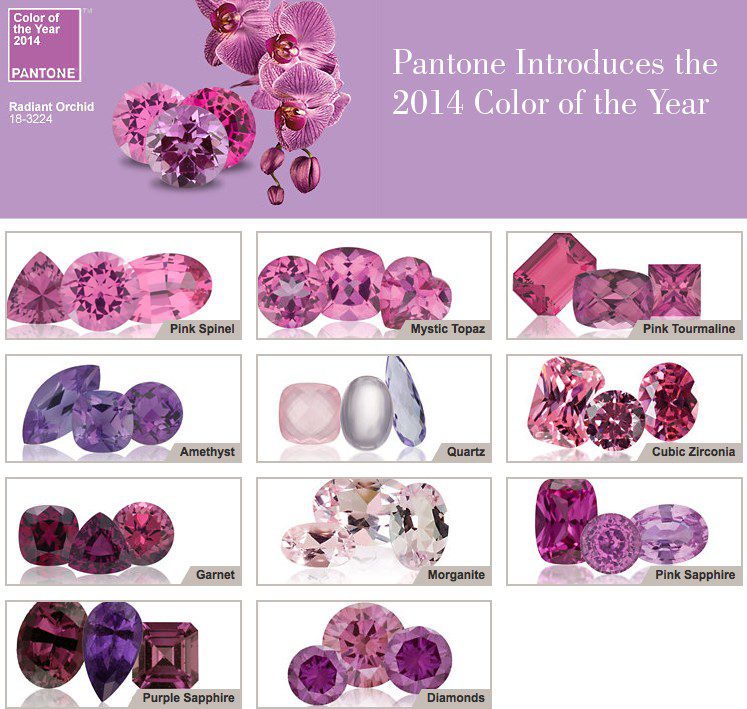 Jewelry is the ultimate accessory and fine jewelry lasts forever …so, here is a great image that shows all of the Gemstones with Radiant Orchid sensibilities for you to choose for your next jewelry item accessory.
Diamonds are the Ultimate Gemstone
You already know that Diamonds are my first love (1st gemstone love) .  In recent years, I have focused on the Colors of Diamonds…Ahhhh, there is no need to be color deprived if you love Diamonds.  Radiant Orchid is not lost on Diamonds, either. You can wear Radiant Orchid and be a Radiant You with shades of Pink and Purple-Pink Diamond Gemstones and  Jewelry that hold a piece of Forever!
SO VISIT YOUR LOCAL JEWELER
Take a look and see what Radiant Orchid Gemstone and/or Diamond puts a smile on your face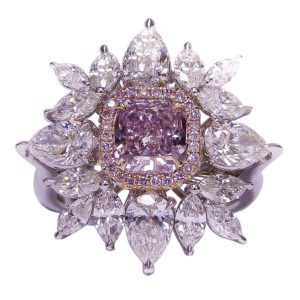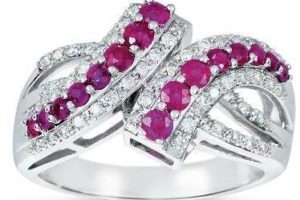 This ring available via www.JewelryForever.com