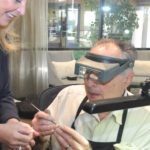 With globally mass produced items and global fashion trends having become the norm, I'm not surprised to see women embracing jewelers and jewelry collections that invite them to personalize & customize. It feels important today (more than ever) to own something truly unique—something truly special. Keep in mind this is not a trend. Personalizing jewelry is not something new, but a classic practice that has resurfaced with plenty of attention. It's always been in vogue. Every time you purchase a jewelry item, you're making a statement regarding your personal taste and style. The personalization of a piece just makes it ever more tailored to what you want to say and who you are.
All fine jewels and fine jewelry allow us to express ourselves
…personalization adds a memorable extra.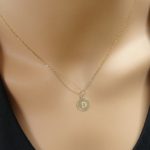 Even the simplest designs come to life with the addition of a beautifully-engraved initial or name. Once a jewelry item is personalized or customized , it's yours and it features the very message you wanted to share with the world. I often allude to the special relationship we have with our jewelry and the personal experience of jewelry. Choosing to personalize & customize a special jewelry item is another way you can celebrate the inimitable connection. Personalize jewelry for yourself to emphasize a unique idea or even proudly don the monogram of your child. Give your daughter a lovely monogrammed necklace as the start of her own jewelry collection. Personalize a precious gift for a friend or loved one with both of your initials or an engraved message to be cherished for years to come.  Here are some ideas….