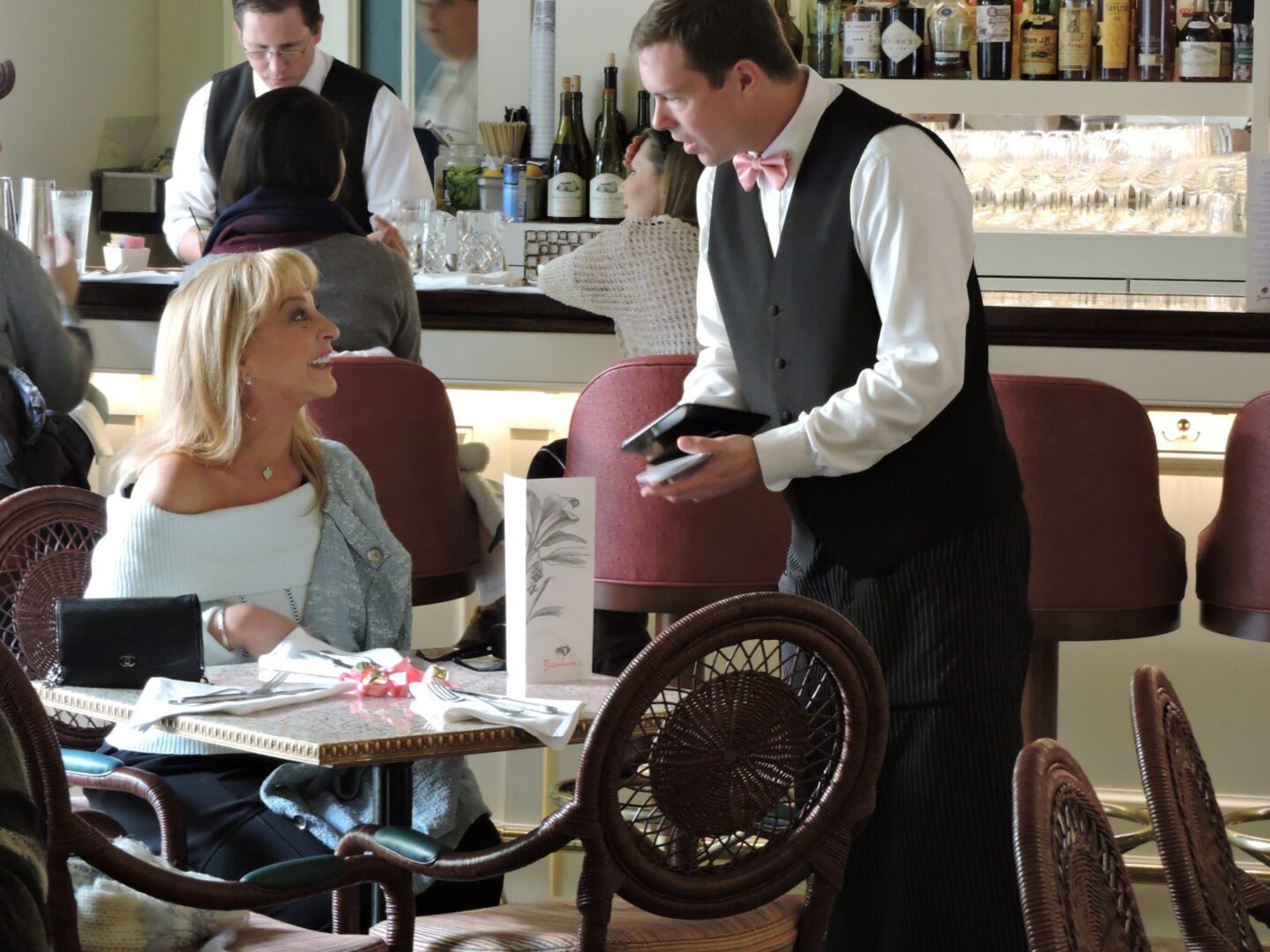 After my successful marathon of LIVE December Shows on HSN, I was ready for a BIG celebration that was EASY on me.  New Orleans is THE choice for a BIG EASY Holiday!   From local antique shopping to listening to incredible street musicians,  the pedestrian-only section of Royal Street is a great place to stroll.
Breakfast at Brennan's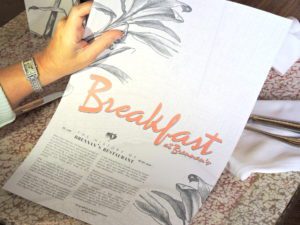 Despite Katrina and family feuds, the Brennan families' influence on New Orleans dining is undeniable. The Brennan's establishments have launched celebrity chefs such as Emeril Lagassi… and regardless of which Brennan restaurant you choose, your experience will be memorable.  My breakfast at Brennan's on Royal Street was superb! Reading about the history of this Brennan's Restaurant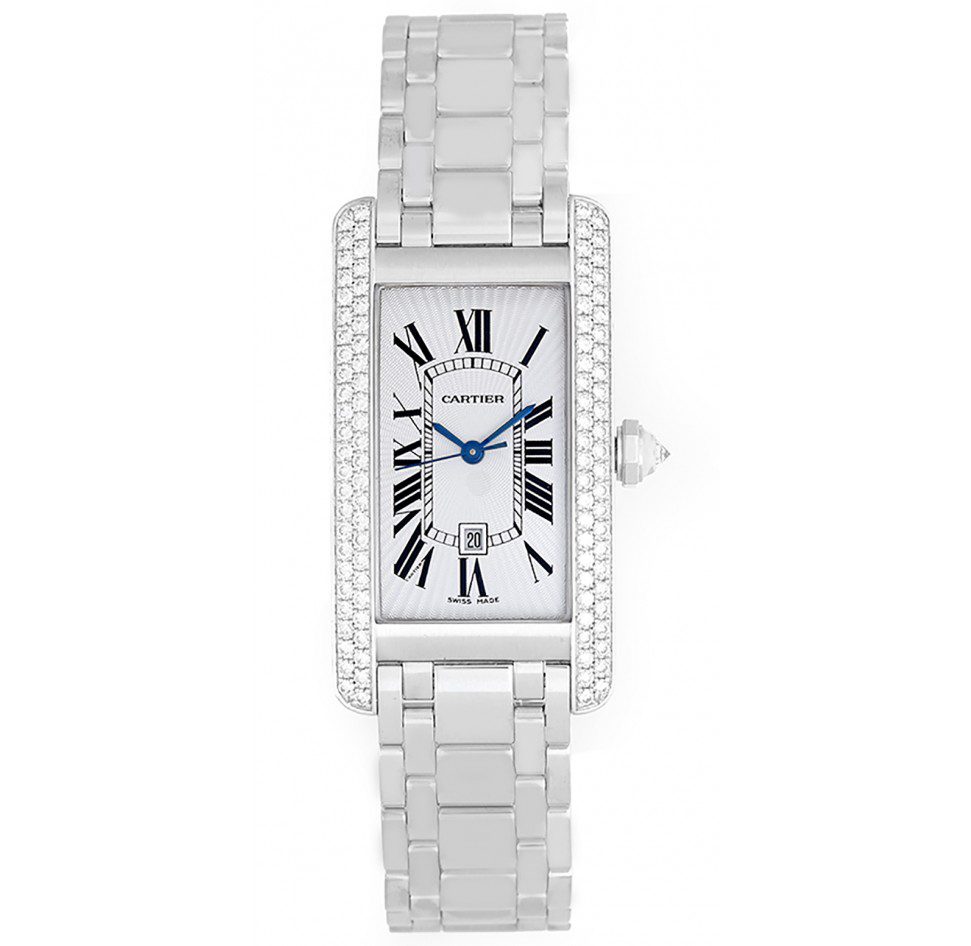 (EST. 1946), I was happy to be wearing my timeless 18K white gold Cartier Tank Americaine with Diamond bezel.
RITZ-CARLTON RESPITE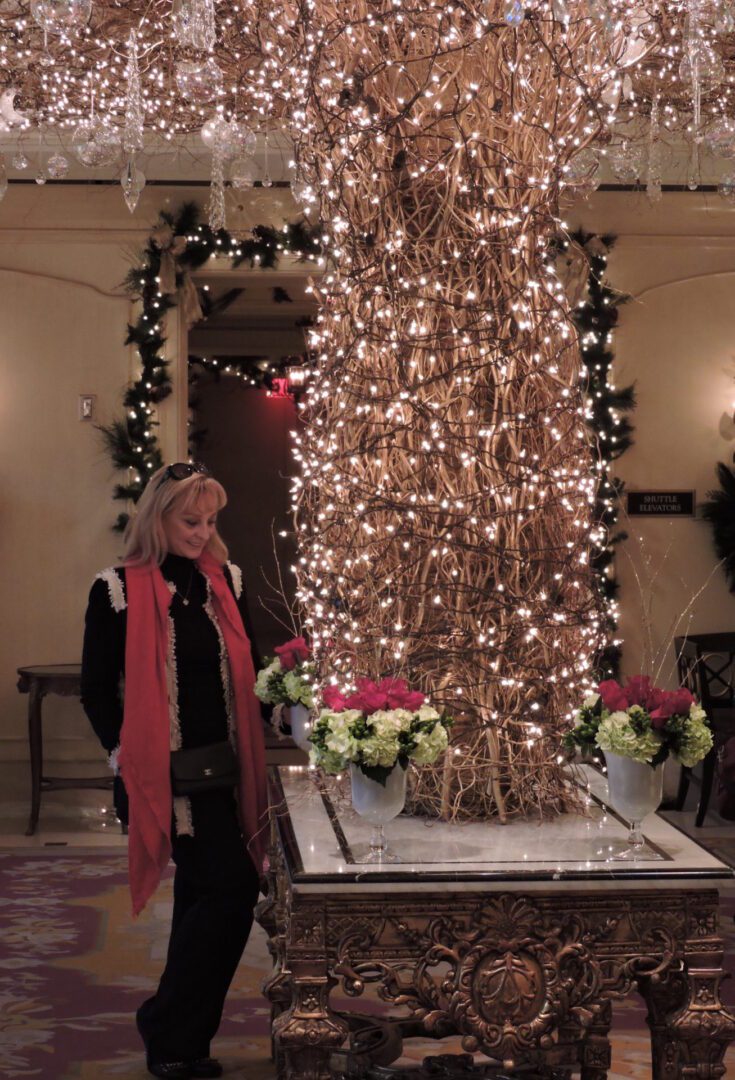 My hotel choice in New Orleans is The Ritz-Carlton, which occupies the historic 1908 Beaux Arts Maison Blanche building.  The charm and grace of the décor is reminiscent of (as the website describes)  "an antebellum mansion".  This time of year, everyone is drawn to the courtyard's  magnificent 40 foot Christmas tree, but I was equally captivated …. with the lighted twig sculpture in the lobby. Even if you don't stay there, you must stop by the Davenport Lounge after a day of street-touring. Cocktails are delivered with fabulous home-made potato chips, and I guarantee you will want to join everyone on the dance floor once the live jazz band begins.  FYI: Grammy nominated, Jeremy Davenport delivers dreamy romantic jazz standards on the weekends.
NOLA Culinary Must-Dos
No one visits NOLA without a list of culinary must-dos. I will be shocked if my two must-dos are not on your list already, but just to be sure here are my two destinations/indulgences:
Commander's Palace Turtle Soup au Sherry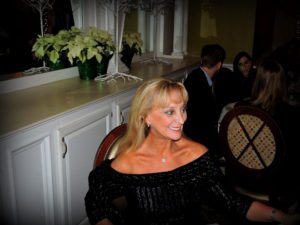 Established in 1880 and located in the Garden District,  the Commander's Palace Restaurant is a NOLA landmark where top chefs Paul Prudhomme, as well as Emeril Lagasse launched their careers. Turtle soup is a popular NOLA delicacy, but the award-winning Commander's Palace Restaurant offers a Turtle Soup au Sherry that is worth the wait!
B

eignets at Café Du Monde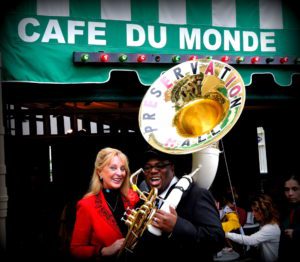 The lines for beignets at Café Du Monde are about two hours long and that is everyday… 24 hours a day, 7 days a week!  Beignets are a puffy, almost ethereal "Big Easy" version of fried dough and powered sugar. You can order them almost everywhere in NOLA, but this is THE place!
ONE CITY …ONE HEART
Whether I was street-touring in the morning, visiting a museum in the afternoon or  indulging in late-night dining, I never removed my Diamond Pave Heart Pendant.  With an adjustable chain, it gently positions against my skin in the hollow of my neck or it is easily positioned to nest lower,  over my black turtleneck sweater.  More than 1,000 of these Sparkling Diamond Heart Pendants sold during my live HSN Christmas Shows in December.  There must be at least one left for you on-line via the HSN jewelry category: Colors Of Diamonds.   From my heart (inside and outside) I wish you HAPPY HOLIDAYS!