Quality is Not About Price or Perception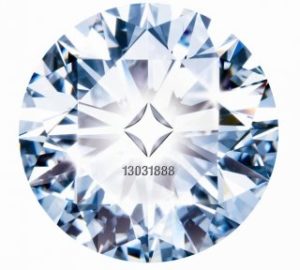 Many marketers feel that Quality is all about perceived value. In fact, it is "value" that is perceived… when the quality of something is thought to be worth its price. There are true standards of Quality …that have little to do with price and nothing to do with perception. In the past, when a fine jeweler sold a Diamond, it was real, natural and untreated…NOT necessarily today. In the past, the words "Fine Jewelry" distinguished real, quality jewelry from the fake….but NOT today. I have worn and promoted quality diamond jewelry valued in the millions of dollars …and I also promote sterling silver jewelry that is under $50. Quality is not about the price, but it is based on reality! I remember wearing a beautiful $100,000+ diamond necklace and matching $25,000 diamond ring for an important industry gala….and they both scratched my skin and constantly tangled my hair (OK, my hair is always a bit long). I personally own and often wear another expensive diamond ring that never scratches my skin and never catches my hair or any fabric of my clothes…I don't even feel it; it is part of me. Most recently, I promoted and wore a Sterling Silver Necklace with diamond accents, which was so well crafted and manufactured that it felt like silk on my fingertips. It was quality. Quality jewelry is first and foremost about craftsmanship! Quality, like Luxury also has an aesthetic and an emotional component… both quality and luxury can engage us emotionally. A home, a car or an item of jewelry are some of the most emotionally loaded purchases we can make. I think it is funny, that people commonly say we should never buy a home based on emotion, but diamond sellers and jewelry sellers generally agree that they are selling emotion. Well, I love that I am emotional about what I buy …. I love to "feel" right about a purchase. That does NOT mean that I do not need expertise and experience to validate the quality of which I am emotionally drawn. And therein lies the rub. I am motivated to share my expertise and inside information on this site to: 1. Help those that want real quality jewelry…so they don't settle for less. 2. Demonstrate that quality jewelry is available for everyone, at every price point. 3. Honor those jewelry sellers & manufacturers that offer real quality gemstones and jewelry.

Tags: DeBeers, Diamonds, Fine Jewelry, Forevermark Diamond, Gemstones, Price, Quality, Value

Trackback from your site.