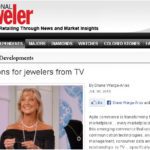 National Jeweler & a peek behind the retail curtain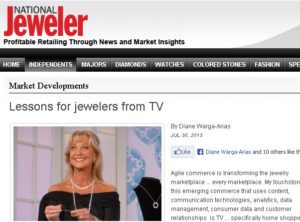 NATIONAL JEWELER is the fine jewelry trade's premier source for breaking news and market analysis for retailers.  They recently published an article I wrote for Independent Jewelry Retailers….suggesting some key lessons they can learn from my experiences serving as an Educationalist and Guest Host on HSN. Click on the link below and you will be able to peak behind the retail curtain ….to see some of the advice I share with sellers of fine jewelry 😉 http://www.nationaljeweler.com/independents/market-developments/archived.shtml?article=Lessons-for-jewelers-from-TV-31469.xml

Tags: Fine Jewelry, HSN, Indpendent Jewelers, Kimberly Process, Natonal Jeweler

Trackback from your site.