Diamonds Are Called "Ice"
Throughout pop culture, including several "007" movies, Diamonds are called "Ice". Notwithstanding  the popularity of using "Ice" to describe a Diamond, if  you touch a Diamond to your lips, it will feel ice cold, because (counterintuitive, as it sounds) the diamond conducts heat away from us.  So, for lots of reasons, I simply could not resist a visit to the famous and original IceHotel in Kiruna, Sweden …wearing Diamonds, of course!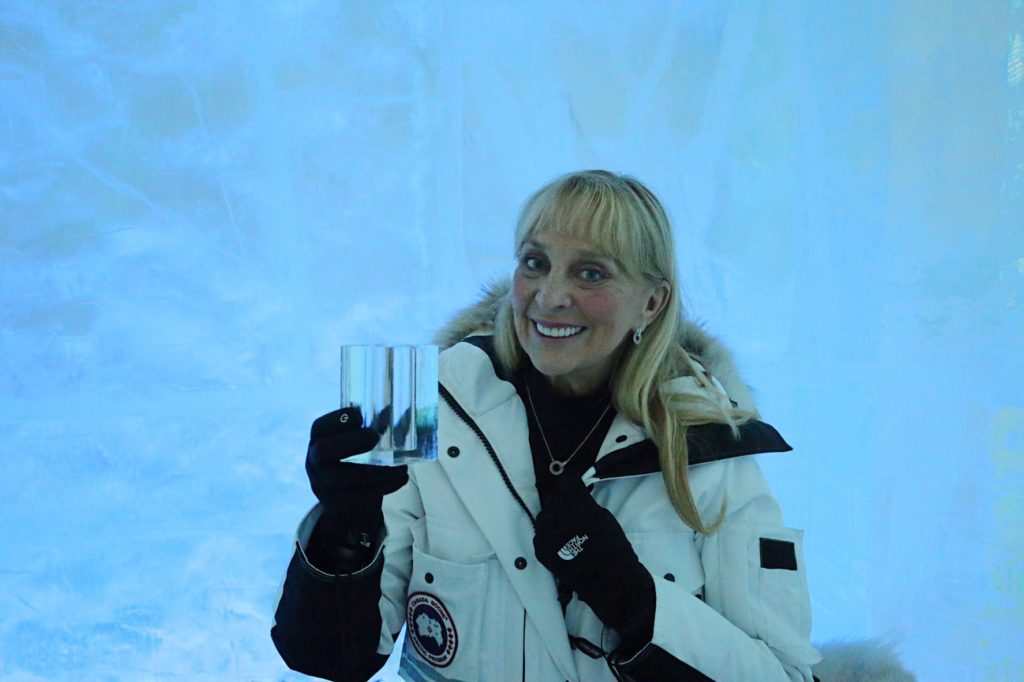 The Diamond Interlocking Pendant I am wearing is the "TODAY SPECIAL" January 31st on HSN!
You can see it features a Diamond Circle  (in your choice of Fancy Color Diamonds) that is Interlocking with a link of WHITE, Near Colorless Diamonds. This INTERLOCKING  Diamond Story of Love is also very-hot/on-trend (mostly without diamonds to make it affordable).  HSN has this DIAMOND INTERLOCKING Pendant  (special priced) as a Valentine's Special for less than 24 Hours, beginning MIDNIGHT until 11pm on January 31st; so, while a circle and a circle of Diamonds have no end..the availability ends at 11 pm LOL
Here's a close up of the MATCHING EARRINGS …that I am also wearing:
 Forever or Temporary?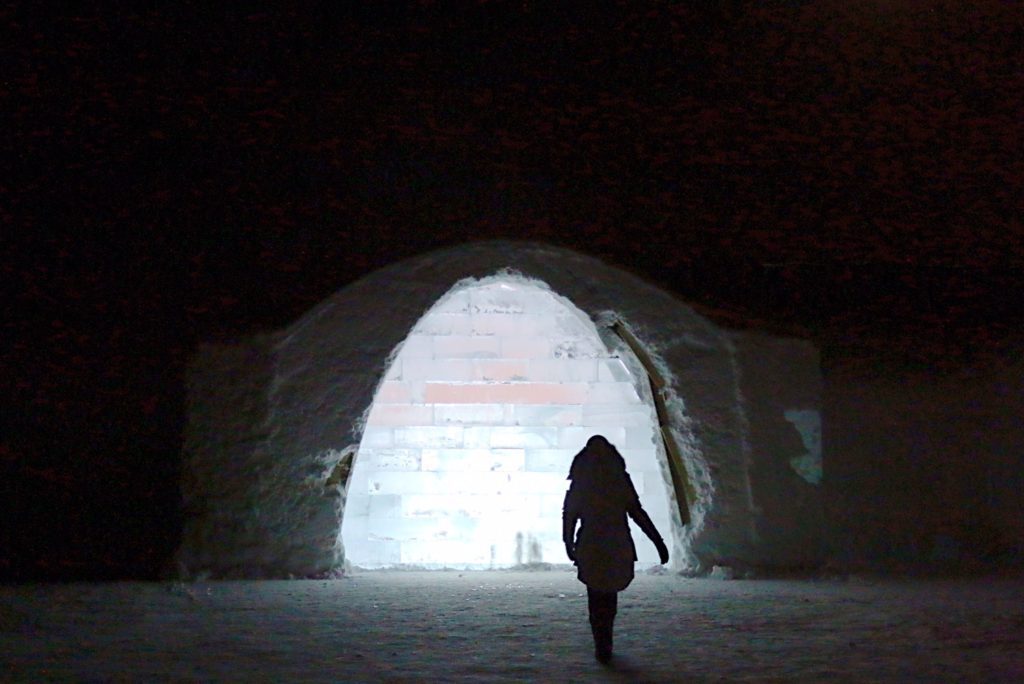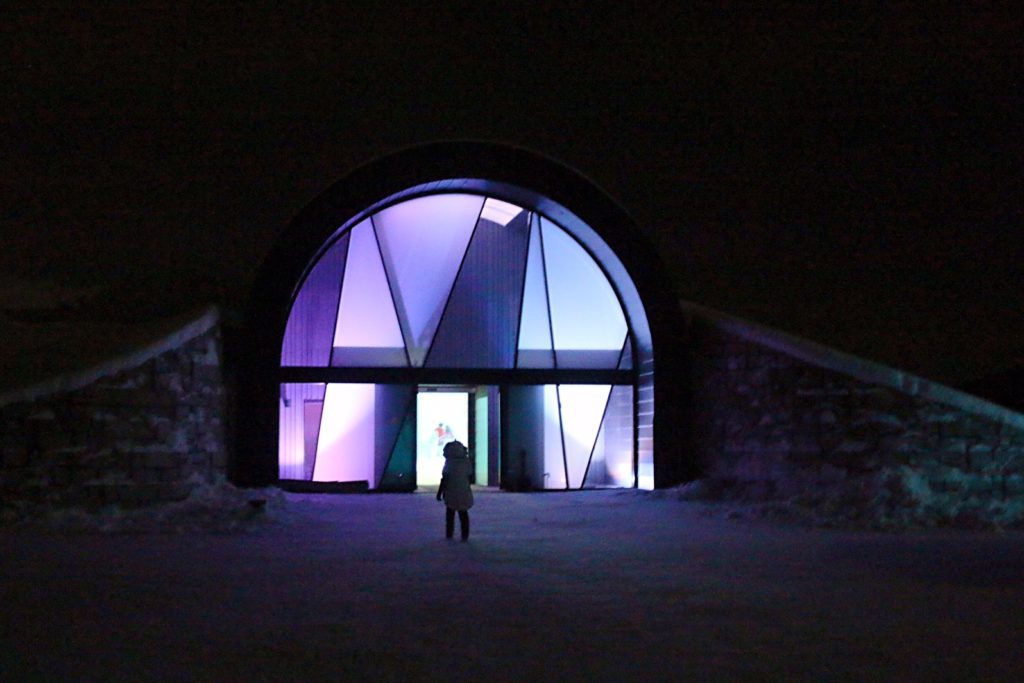 Diamonds are Forever (but not much else in this world).  Prior to 2016, each year the Ice Hotel constructed their hotel to be enjoyed for a single season.  I am silhouetted late in the evening, outside the ICE HOTEL that will melt away in a couple months. When I was there (at the end of 2016) I was also able to see the brand new "permanent" hotel, which  will remain even throughout the summer… perhaps waiting for a visit from you!  The second picture of me outside the new grand and more-permanent hotel…is worthy of Diamonds.
PS: I held that glass of solid ice sans gloves (only momentarily) so a pic could be quickly snapped for you…. to see the Diamond (aka ICE) Rings. ICE On ICE! You can also see them live during the show and at HSN.com
COLD, COLDER and ICE Cold
It was cold standing at the beautiful door that leads to the wing of sleeping rooms. Once the door opened, a blast of air told me it was time for ear muffs and another scarf! Then, inside near the vents on the walls…well,  you can see my flushed face; Brrrr!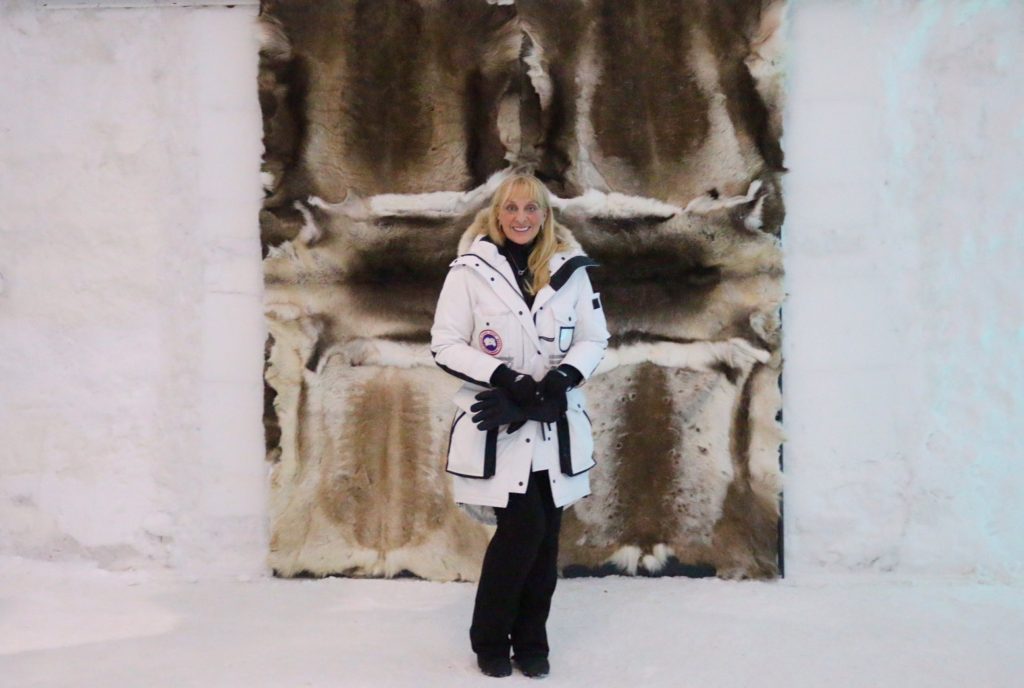 Stay warm and Join me January 31st on HSN …for Sparkling "Ice" !
Here are links to two more of my Sparkling Ice favorites:
New Full 1-Carat Near Colorless Cross-Over Wrap Ring  
Tags: Diamonds, HSN Colors of Diamonds, HSN Diamonds, IceHotel, Sparkling Diamonds, Sweden
Trackback from your site.