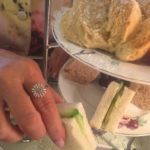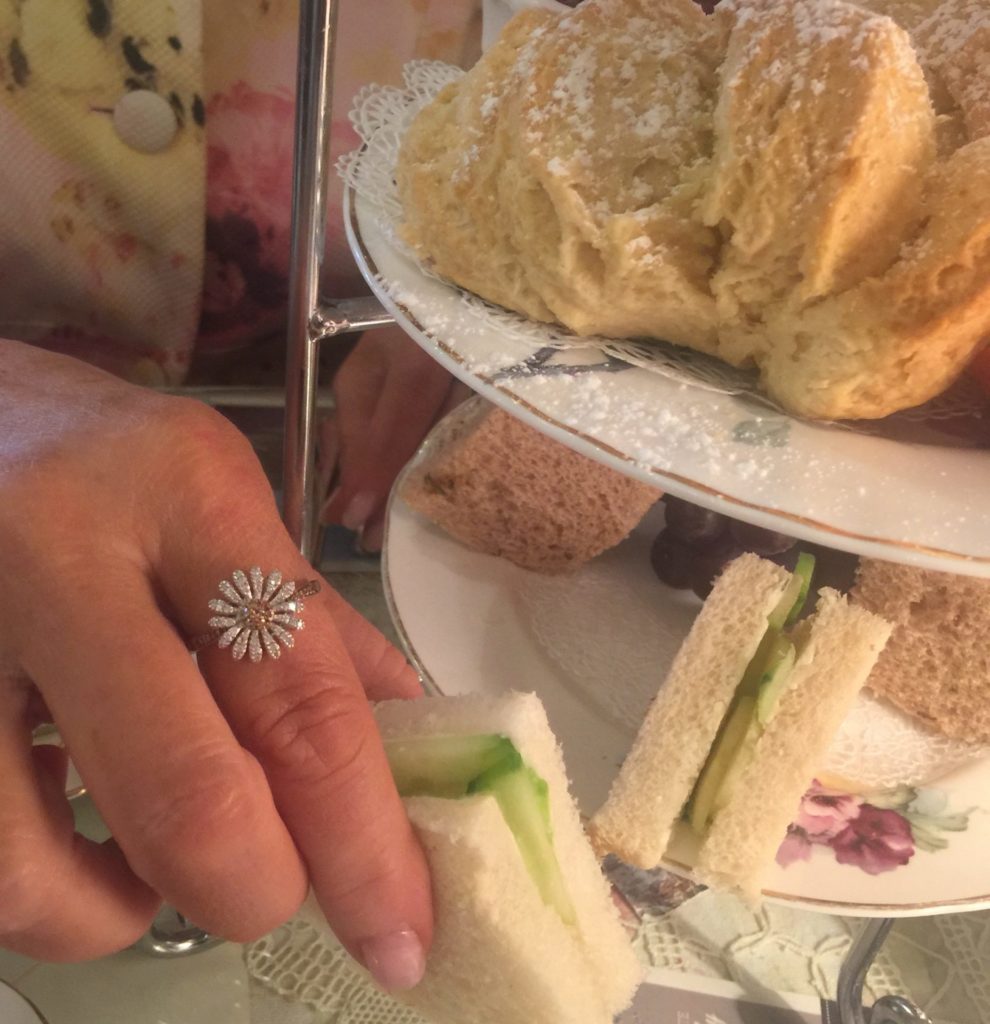 Delicate finger sandwiches without crusts (Note: I LOVE Cucumber sandwiches), scones with clotted cream, sweet pastries with jam, little cakes and cookies…. they are all on the menu for an Afternoon Tea! This Afternoon Tea with Sparkle took place at the "English Rose Tea Garden" in Carefree, AZ. The Sparkle is composed of my beautiful Spring Collection in all the

"Colors of Diamonds

" available on

HSN.com

.

Did I mention that I love cucumber sandwiches

almost as much as I love Diamonds?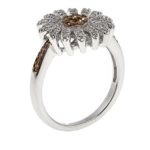 Reaching for a cucumber sandwich with the sweet sparkle on my finger, I can't help but smile.  Rings Rule and the Floral Ring with Champagne Diamonds and Near Colorless White Diamonds…was a sparkling and sweet compliment to this afternoon indulgence. If you wear size 9 or smaller…you can still find one online. Just click on the ring or ring's caption.

Sparkling Origins …